Portal: Live News Portal/New Releases Archive
Portal:Live News Portal/New Releases Archive
NukaBreak
By Peace'n_Hugs
Recently, Wayside Digital (formerly known as Wayside Creations) released their final trailer Fallout: The Wanderer, for their latest fan series in the Fallout universe. For those new to Wayside Digital: Wayside Digital is the non-profit that brought us the excellent Fallout: Nuka Break series, a very well known Fallout fan series that's popular enough to get an own Wikipedia page and even an in-game reference in Fallout: New Vegas.
Read more >
(6 October) Today Bethesda Game Studios released Update 1.8 for the award-winning mobile and PC game, Fallout Shelter, allowing Overseers to craft themes for their Vault rooms based on their favorite Fallout 4 factions, introducing Holiday celebrations, and bringing even more new Quests to the free-to-play game.
Click here to comment on this article
NukaWorld
Fallout 4 Nuka-World Official Trailer
NEW FEATURES
Support for upcoming DLC, Nuka-World
New store art type for Workshop settlements
Ability to delete Add Ons without doing a full uninstall (PS4)
Click here to comment on this article
VTworkshopPressrelease
We've recieved the following press release from Bethesda:
Fallout 4's latest add-on, Vault-Tec Workshop, is available today for download worldwide on Xbox One, PlayStation 4 and PC for $4.99!
Build a brighter future underground with the all-new Vault-Tec Workshop. Create a massive Vault and attract new Dwellers using pre-war industrial kits complete with retro-nostalgic furniture, lighting, and art. And like every good Overseer, run Vault-Tec approved experiments on your Dwellers to learn what makes an ideal citizen. Vault-Tec has given you the tools, the rest is up to you!
In case you missed it, you can check out our Vault-Tec Workshop stream featuring members of Bethesda Game Studios via our Twitch.TV archive at: https://www.youtube.com/watch?v=Wb6edgIP7y8.
Additionally, you can try your hand at building more Vaults with Fallout Shelter, now available for download on PC for free via the Bethesda.net launcher.
For more information visit www.fallout4.com.
Read more >
VTworkshopTwitch
For those of you who haven't seen this playthough of Vault Tech Workshop, please do give it a look, as it does answer a lot of questions — and raises even more — about what to expect later this month. Its going to hit your screens on July 26.
For those of you who don't have the time, here's the cliff notes:
Read more >
New vegas / Constructor
By The Aspect Of Akatosh
Fallout fans have much to cheer this week, as both Contraptions Workshop was released, and Fallout New Vegas was made Backwards Compatible for Xbox Users. This was met with excitement by many fans. The game's DLC is also there, and to play the Ultimate edition, sadly, you'll have to play on Disc 2.
It is up for download on Xbox One, sadly, it is not on PS4, yet at least.
Click here to comment on this article
Bethesda stunned its Audience in the BE3 confrence with its «One Last Thing» — VR coming to Fallout 4 and Doom, and somewhat experiencable — players could view the iconic Red Rocket gas station that has become a symbol of the game.
Bethesda have been interested in VR for some time, but their involvement has been more in the realm of Lawsuits. Following John Carmack's departure from ID for Occulus/Facebook, Bethesda sued, claiming that Carmack had worked on code for Occulus on company time, and as a result the code that was taken amounts to a stolen «trade secret». The case is continuing in the Northern District of Dallas court, the parties have been pushed into Mediation, failing this Jury Trial is currently scheduled for January 2017.
Given this, its no suprise that Bethesda have aligned themselves with HTC to present the game on the Vive to atendees of Both E3 and BE3. Microsoft talked up Fallout 4 during their confrence at E3 too, building hopes that the game would also appear on Microsoft's VR solution.
Whether or not it will appear is anyone's guess. Whilst VR is certainly flavour of the week — just as it was in the Mid 90's when Nintendo gave us the Virtual Boy and Holywood gave us The Lawnmower Man — Sometimes flavours of the week do have real lasting power.
Whilst the new round of devices are certainly technically impressive, one can't help but be reminded of the fad over 3D TVs just a few short years ago — promises of 3D TV channels soon faded as it became clear that consumers simply weren't interested in wearing special goggles just to watch TV.
Portal: Live News Portal/New Releases Archive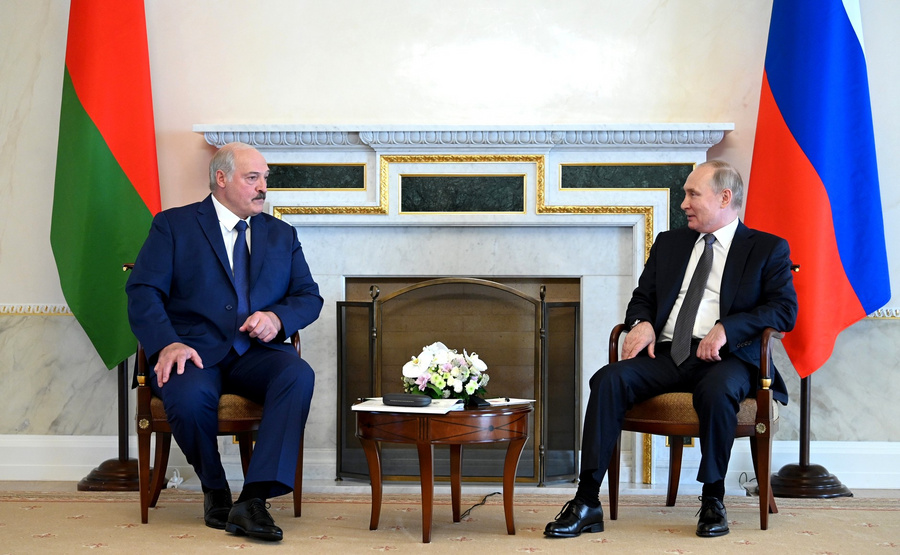 Путин и Лукашенко по телефону обсудили ситуацию на белорусско-польской границе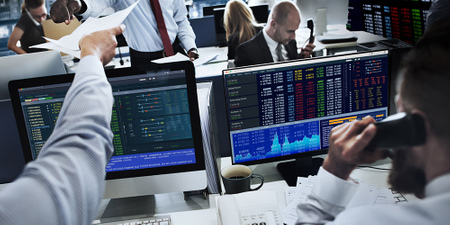 В декабре финансовым рынкам угрожает глубокий кризис: Откуда лучше забрать сбережения и куда вложить деньги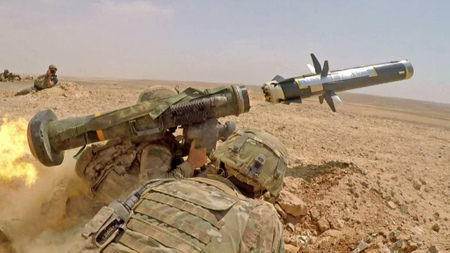 Выстрел в никуда: Почему Россия не может создать аналог американского комплекса «Джавелин»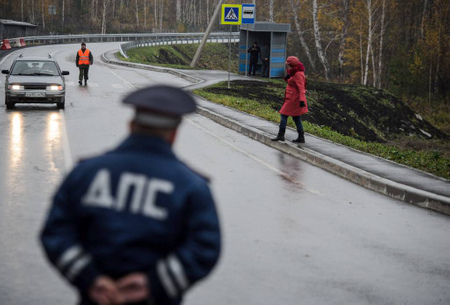 Возвращение прокола: В России предложили ввести систему штрафных баллов для водителей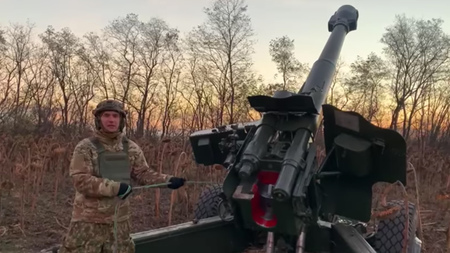 Почему Юрия Бутусова готовят в сакральные жертвы для следующего «майдана»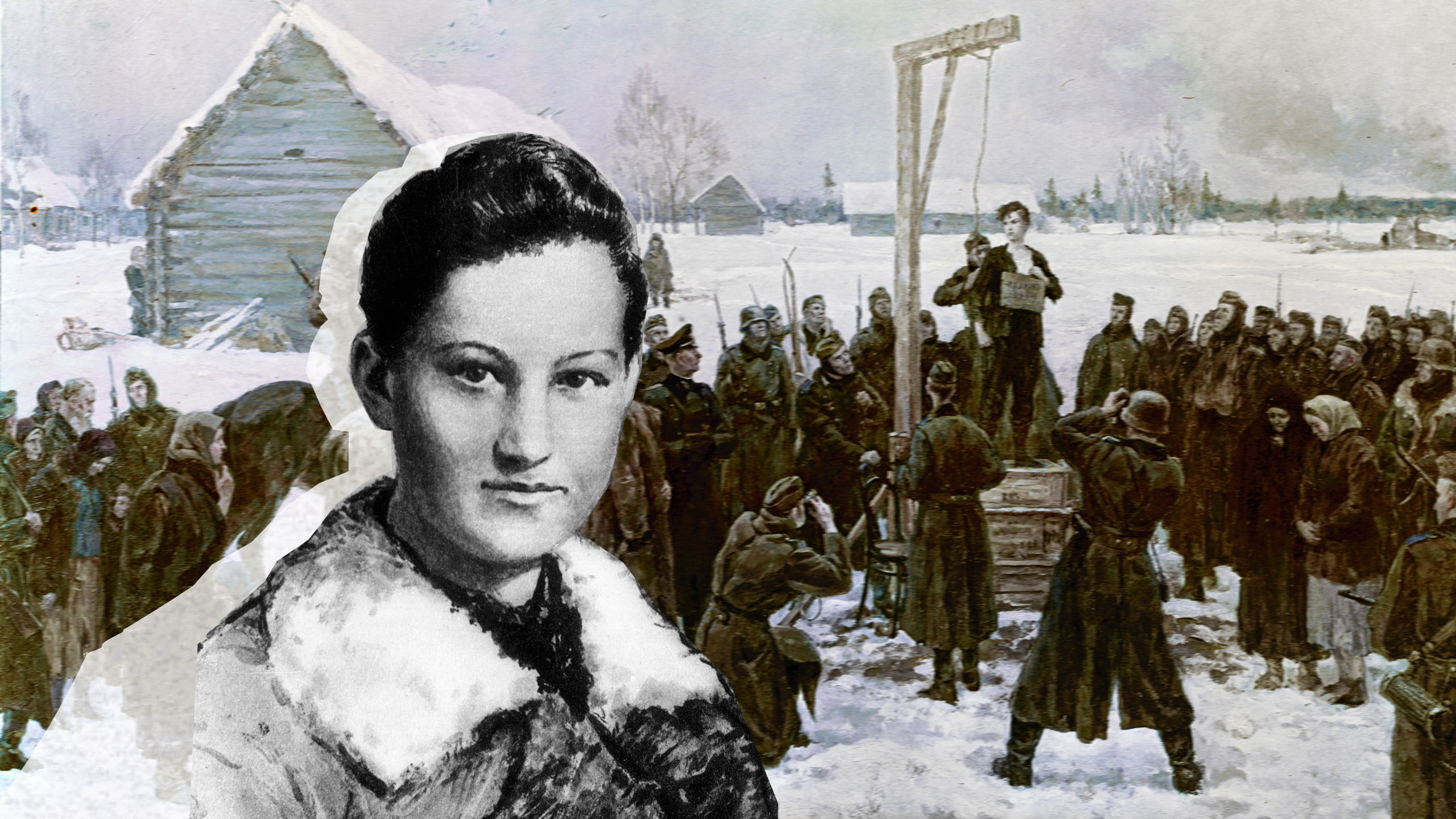 Подвиг диверсантки: Как воевала и погибла Зоя Космодемьянская
«Вся страна смеётся»: Российские биатлонисты устроили цирк на первом этапе Кубка мира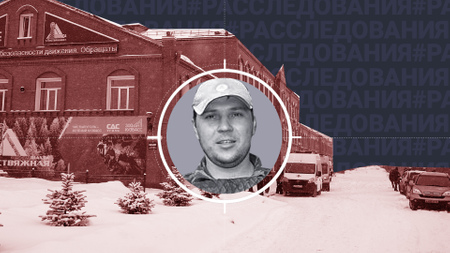 Два особняка и дорогой отдых: Как живёт инспектор Ростехнадзора, закрывавший глаза на нарушения на шахте «Листвяжная»
Инспектор Ростехнадзора находил на шахте сотни нарушений, но писал, что их устранили за сутки. Кто он такой и как он может быть связан с конкурентами владельцев «Листвяжной»?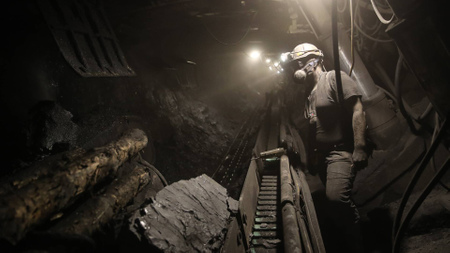 Одни находили нарушения, другие гнали шахтёров на смерть: кто ответит за трагедию на «Листвяжной»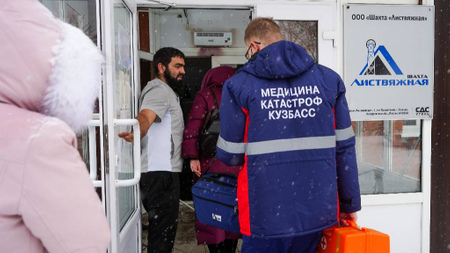 Последний забой: Почему владельцы-миллиардеры игнорировали нарушения на шахте «Листвяжная»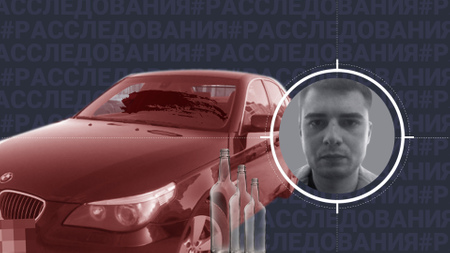 Пьяный следователь СК с пассажиром-уголовником: Новые подробности смертельного ДТП в Тюмени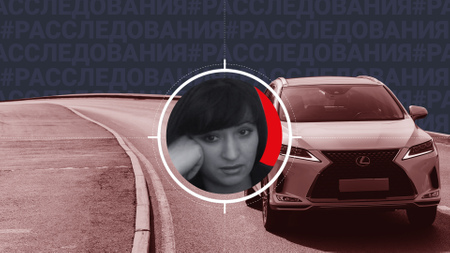 Аферы, скандалы, штрафы: Чем прославилась адвокат, сбившая на Lexus пешехода в Москве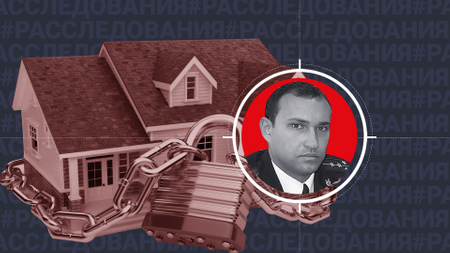 Граф Томбулов: Фильм о раменском прокуроре с имуществом в 750 млн рублей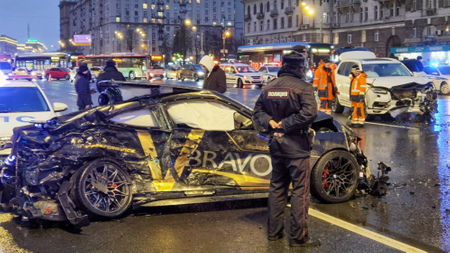 В погоне за подписотой: Скандальный автоблогер Губденский убился сам и погубил компаньона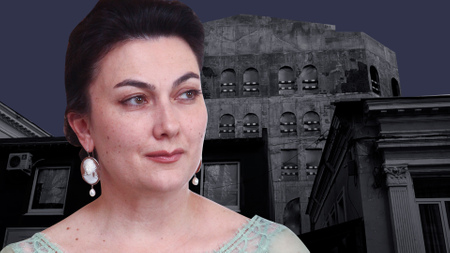 Бриллианты, муж с саксофоном и фразы с огоньком: Чем известна задержанная за взятку глава крымского Минкульта
Portal: Prelude 1.1.5 released! news
Portal: Prelude
Portal mod | Released 2008
Portal: Prelude, as its name states it, is an unofficial prequel to the game Portal. Its story revolves around the pre-GlaDOS epoch, even before she was plugged in. At this time, test subjects were monitored by real Aperture Science employees, whose work was tedious, lengthy and repetitive. This is why they decided to build a great artificial intelligence that could both replace them in these difficult tasks, and also take responsibility for many other tasks within the complex and compete with Black Mesa's superiority. All employees of the Aperture Science complex are now eagerly awaiting GlaDOS. Maybe even a little too eagerly, as the upcoming events will tell. This game is totally free. It offers a bit more gameplay hours than the original Portal, with 8 chapters, 19 test chambers, 48 challenges, 6 advanced maps, a brand new storyline and more than 400 lines of english speech with dozens of subtitles translations.
This new version is shipped with more than 115 bug fixes, improvements and additions (since 1.0.0). We know everything's still not perfect, but we believe we put enough work in this mod and thus, this version should be considered final (except if something really bad happens).
Posted by NykO18 on Feb 2nd, 2009
Until 2008-02-02 11:00pm (GMT+11), the 1.1.5 installer was corrupted due to some upload problems. This is now fixed. Sorry for any inconvenience it may have caused you.
The file should go back online as soon as moddb's mirrors are up to date.
That's it, the new Portal: Prelude 1.1.5 complete installer is released!
Head up to the download page, and enjoy! (the complete changelog is included below)
Please uninstall all previous versions of the mod if you already installed it.

This new version is shipped with more than 115 bug fixes, improvements and additions (since 1.0.0). We know everything's still not perfect (voices, grammar, difficulty), but we believe we put enough work in this mod and thus, this version should be considered final (except if something really bad happens).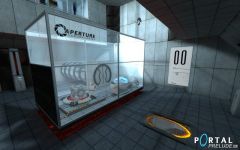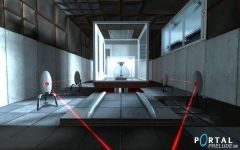 Also, there was so much changes to the game files that it's pretty much useless to release a cumulative patch. It would be nearly as big as the complete installer itself. Please note that there's nothing worth redownloading the whole mod again if you already downloaded it, as it's mostly graphical improvements, optimizations and minor bug fixes.
Portal: Prelude 1.1.5 (released 2009-01-29)
* Added: german translation (subtitles only)
* Added: czech translation (subtitles only)
* Added: chinese translation (subtitles only)
* Added: unofficial slovak translation (see portalprelude.com)
* Fixed: italian subtitles corrupted by additionnal quotes (thanks to Matteo Piazza)
* Fixed: russian subtitles corrupted by additionnal quotes (thanks to Matteo Piazza)
* Fixed: korean subtitles corrupted by missing tag (thanks to Nevets_Look)
* Fixed: portuguese subtitles corrupted by missing tag (thanks to Nevets_Look)
* Fixed: typos in spanish subtitles (thanks to Siegfried Anderson)
* Fixed: test chamber 6 not reloading when failing
* Fixed: difficulties to fire portals through some of the white holes
* Fixed: ability to go back when reaching the end of chamber 12
* Fixed: time challenge for chamber 15 was a step challenge
* Fixed: in a rare case glados was still attacking when shutted down
* Fixed: ability to go under the elevator before it came back in chamber 18
* Fixed: flying ghost chair in aperture laboratories
* Fixed: random crashes should disappear, let's hope some others won't appear
* Fixed: glados laser starting too fast, increased the delay
* Fixed: a few soundscape problems
* Fixed: credited the correct people for the correct stuff
* Fixed: missing projector model textures
* Fixed: music played during the second boss-fight not playing correctly or not at all
* Fixed: several cubemap (reflections) visual glitches
* Fixed: ability to open the door to the three ballcatchers in level 19, by only using a cube
* Fixed: lighting artifacts in the last levels
* Fixed: GlaDOS randomly stops attacking in the second round
* Fixed: subtitles activated by default when the mod is launched for the first time
* Fixed: hundreds of trivial glitches and tiny stuff everywhere in the levels
* Added: new aperture science laboratories logos
* Added: simpler and clearer signage in the first levels
* Added: maybe one, two or three new easter-eggs?
* Added: the correct graph and soundcache files
* Added: new lighting effects near metal grates
* Added: new intro sequence (vault lift)
Portal: Prelude 1.1.0 (released 2008-10-29)
* Added: dutch translation (subtitles only)
* Added: finnish translation (subtitles only)
* Added: hungarian translation (subtitles only)
* Added: italian translation (subtitles only)
* Added: korean translation (subtitles only)
* Added: portuguese translation (subtitles only)
* Added: russian translation (subtitles only)
* Added: spanish translation (subtitles only)
* Fixed: portals not fizzled when you handed back your portalgun
* Fixed: installer problems (mostly with Windows Vista)
* Fixed: huge freezes and lags when GlaDOS is started
* Fixed: morality core going through a grate in the last level
* Added: a toggle mode to the BTS button in test chamber 19
* Fixed: camera won't fall in test chamber 15
* Fixed: ability to go inside observation rooms using an engine glitch
* Fixed: finishing test chamber 6 could lead to Mike saying you failed
* Fixed: Erik saying «euros» instead of «dollars»
* Fixed: ability to go inside the box dispensers using an engine glitch
* Fixed: advanced chambers/challenges still locked when finishing the game
* Fixed: autosaves not correctly activated
* Added: autosaves on challenge start
* Added: autosaves after long speeches
* Fixed: player could get stuck under elevators
* Fixed: challenge 15 won't record scores
* Fixed: challenge 17 won't record scores
* Fixed: box dispensers can drop more than one cube
* Fixed: typos in french subtitles
* Fixed: typos in english subtitles
* Fixed: portal fizzler in test chamber 17 gives a cube for a camera
* Fixed: missing faces resulting in visible outside of the level
* Fixed: non-solid door in test chamber 3
* Fixed: non-solid door in test chamber 4
* Fixed: cubes can get blocked in the dispensers tube
* Added: an escape path in test chamber 9
* Fixed: glass panel can be broken with a chair in the aperture laboratories
* Fixed: cube can be lost in the orbs room in test chamber 19
* Fixed: cube can be lost before the pit in test chamber 19
* Added: a cube dispenser in test chamber 14
* Added: an alternative path in test chamber 15 (for the challenges)
* Added: a delay when turrets appear in test chamber 8
* Fixed: bogus elevator in test chamber 10
* Added: a distraction in the turrets room in test chamber 11
* Fixed: radio song does not stop when the radio is destoyed
* Fixed: moving a few autosaves and areaportals to prevent the game from crashing
* Fixed: improving lipsyncing but it's still random as faceposer keeps corrupting our sounds
* Fixed: ballcatchers can be activated with any thrown object
* Fixed: scorpions' song replaced by four variations of still alive
* Fixed: door won't open in the corridor at the beginning of test chamber 18
* Added: hints at the end of test chamber 18
* Added: a disclaimer when the game starts
* Added: a ledge for the first jump in test chamber 2
* Fixed: turrets fire too quickly in test chamber 1
* Added: a ledge for the fling in test chamber 3
* Fixed: lunch bag model sounds like metal
* Added: english part to the commentary, to point out that there's subtitles
* Added: new «directional sign» textures for test chamber 19 BTS area
* Added: hints under the stairs in test chamber 19
* Added: another path to get to the BTS area in test chamber 19
* Fixed: particles and light color of disintegrators
* Fixed: particles color of «only-portals» fizzlers
* Fixed: rework a few textures for the BTS/maintenance areas to look less old
* Fixed: clean and optimize level geometry
* Added: missing challenge records for test chamber 15
* Added: missing challenge records for test chamber 18
* Added: missing challenge records for test chamber 19
* Fixed: GlaDOS force field insta-kills too randomly and too often
* Fixed: bogus NPC animations
* Removed: alternative solution for test chamber 4
* Added: space between «only-portal» fizzlers and disintegrators in test chamber 15
* Fixed: snoozing man is not snoozing
* Added: NPCs in some empty observation rooms
* Fixed: fizzler in test chamber 15 is destroying the energy orb
* Fixed: too many letal turrets in test chamber 15
* Added: hints in the 4-turrets room in test chamber 17
* Added: a glass panel to see the rotating wall in test chamber 17
* Added: missing tubes in box dispensers
* Added: crosses on wedge shaped platforms in test chamber 19
* Fixed: GlaDOS stops attacking after her second attack in the second round
* Added: restored stairs in the BTS/maintenance area in test chamber 15
* Added: clipping in most of the stairs to avoid view shaking
* Fixed: in a rare case, the cube isn't respawned in test chamber 17
* Fixed: in a rare case, the cube isn't respawned in test chamber 18
* Fixed: overlapping blocks in test chamber 19
* Fixed: at the end, the new menu doesn't show up if the console if visible
Portal: Prelude 1.0.0 (released 2008-10-10)
Источники:
http://fallout.fandom.com/wiki/Portal:Live_News_Portal/New_Releases_Archive
http://life.ru/
http://www.moddb.com/mods/portal-prelude/news/portal-prelude-115-released